"Rolling to YouCome": True love begins with a lie
Debuting between the summer blockbuster successive, love story "rolling to my side" (French title: "Tout le monde debout", the English title: "Rolling to You") simple but very delicate and full. vitality will make you have to "drop heart" several times because of the inability to tolerate the character's cute.
Honoré de Balzac has the sentence "L'amour est la poésie des sens" translated as "love is a poem of emotion". If so, the love story of uncle Jocelyn in the movie Rolling to You ("Roll" to her, the title of French Tout le monde debout) is a sweet love letter with full of laughter.
See more:
It is said that Jocelyn (played by Franck Dubosc, who is also a film director) is a successful businessman, a well-known playboy or flirtatious young girl and a lazily lazily lovers favorite. One day, this uncle received the news of his mother died and came … the funeral, then thrown back to his mother's old house to reminisce memories.
Then, while in her wheelchair, her beautiful neighbor Julie (Caroline Anglade) appears. Julie mistakenly thought Jocelyn was a disabled person (when he was sitting in his mother's car) and introduced himself as a caring person and offered to help. "Stunned" for her gravity, Jocelyn decides to lie to herself paralyzed and was introduced to her older sister, Florence (Alexandra Lamy), a person in a wheelchair.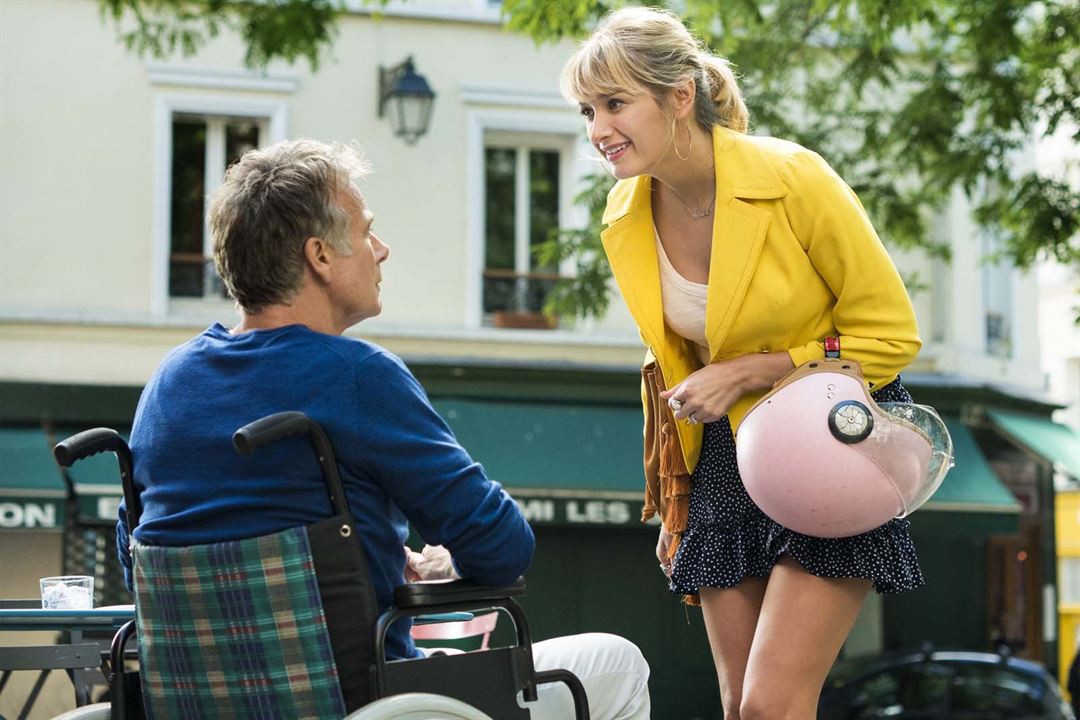 Jocelyn continued to pretend to meet Florence, and gradually became affectionate with this beautiful, liberal woman. However, as time passed, he faced the price of lying on the door: what to do when Florence discovered the truth because Jocelyn clearly could not sit in a wheelchair forever, he sells sports shoes Also for Uma Thurman's shoes in Kill Bill!
The whole movie is about the story of lies, each one keeps a secret that fear that if they say, the love they build will shatter. But not so that the love story in "Rolls" came to her side become fake, because the lie is just a cover of emotional really growing every day in the hearts of Jocelyn and Florence. When they are big enough, the lurid cover can not hold anymore, that is when both are facing the truth.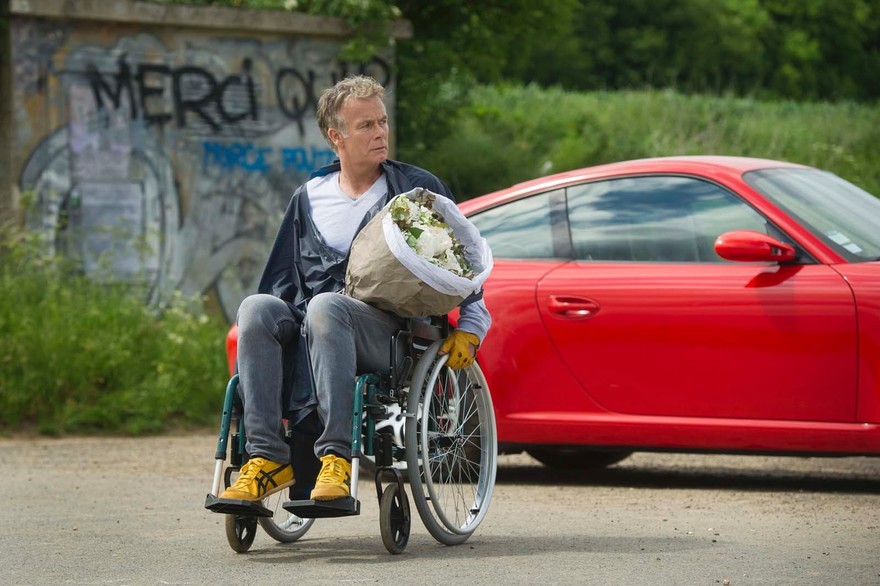 Jocelyn did not lie to Florence for wanting to scold her. At first this uncle did not say the truth because he believed that he would be scolded as "fool" that dared to tease on the defect of others. But the closer to Florence, Jocelyn felt attached. He was attracted by her strong, independent nature, in the way she lived and was as brilliant as a flower despite facing many difficulties. Florence gives Jocelyn a sense of self-mastery, which lies to the young women and girls who can not fill.
In return, Florence has long been looking for "a person who looks at her as if she were looking at a woman," because she had met pity before, had been afflicted by a firefighter firefighters breast cancer, lost faith in love and then longed to be loved. She loves Jocelyn's romance and passion, love the awkward way he drives his wheelchair to hit the surface just to light her cheeks, the unexpected and romantic appearance in Prague or the party. Night … Florence is not afraid to open up to receive Jocelyn, because she has enough bravery to accept the price of the lie just to be loved again.